It's five in the morning in Dublin, Ireland, right besides a local petrol station. Under some gloomy neon lights, Mathieu is waiting for the shop to open. This young man in his mid-twenties looks agitated, constantly moving, longing for his first fix of the day.
"Here, the only stuff they have is some bottom-of-the-range half-assed chorizo. It's not really the best gear but it's very cheap and can keep me high all day long."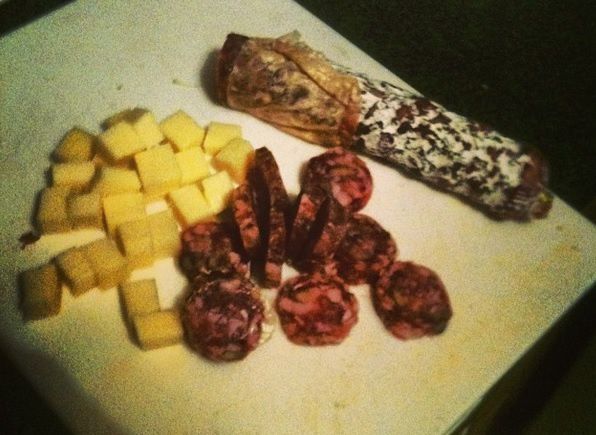 Like thousands of French citizens, Mathieu is suffering from an addiction which remains a mystery for local health authorities, a condition that leads his subject into a compulsive and out-of control consumption of a local french dish called saucisson, a dried sausage made with pork and salt.
"I've had my first taste of flard - another name for the psychoactive product - for the first time at age five. It was a classic Justin Bridou brand and I was soon to be hooked for life. I quickly went to stronger products, had a thing for saucisson with nuts, Saint Agune as well and my craving has gone mad. At first it was a monthly thing, soon to become a daily obsession. Soon enough, it just became a significant thing in my life and I had to give up many things to finance my addiction."
French authorities are still having a hard time to envisage consequences of this epidemic that doesn't say this name yet. It is now a well-known fact that approximately 75% of the french population has had a taste of saucisson at least once in its life, 25% qualified the gastronomic experience as "very pleasurable", and 12% of them have been involved in a saucisson binge in the past ten years. Saucisson addicts ( also known as flarheads) are also following the exact same pattern. First a simple craving, and then a never ending spiral of binge for this dried sausage that has put the french gastronomy on the map of the world, amongst other stuff.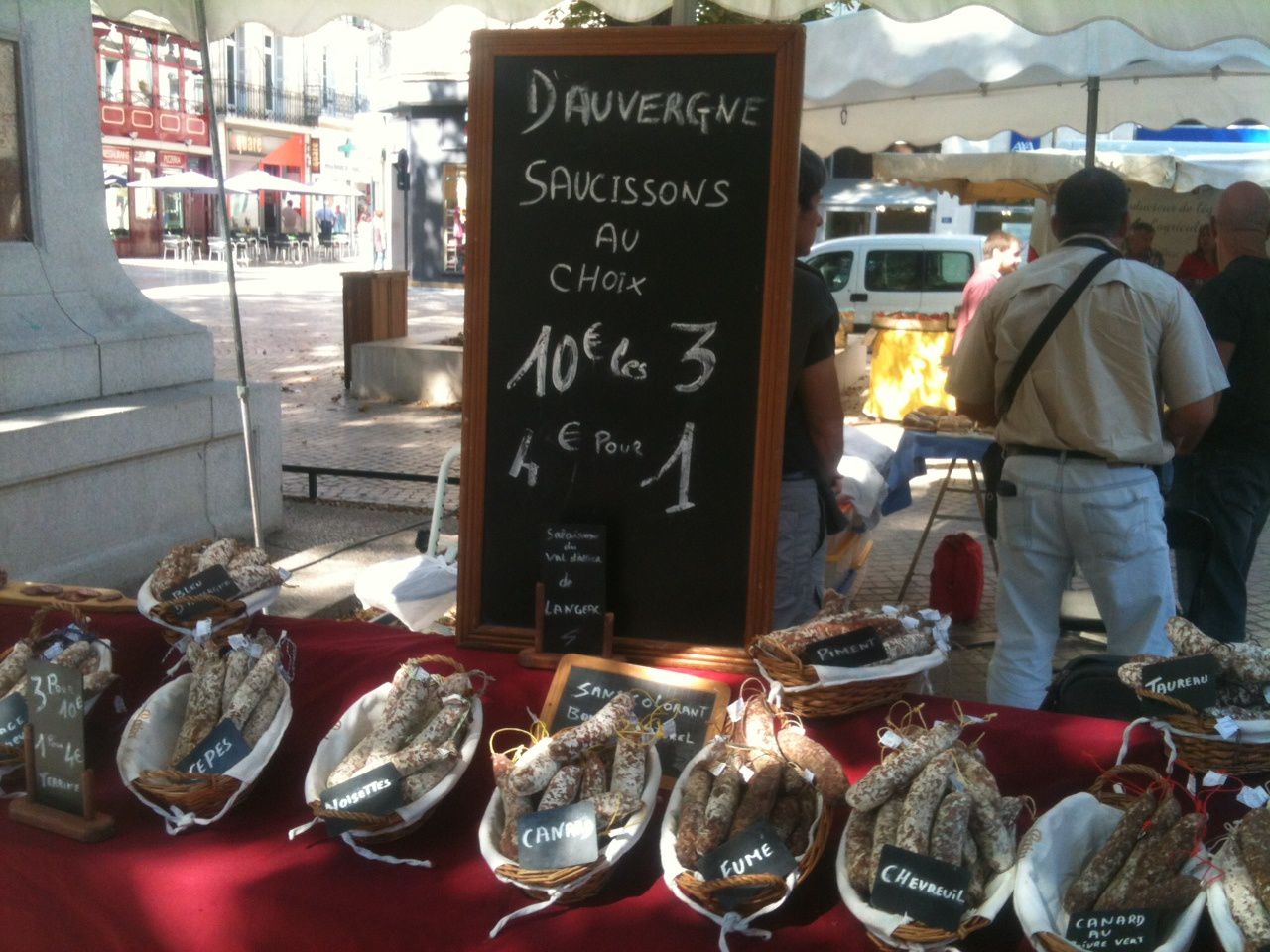 In France, Saucisson is sold legally on the marketplace, and no one seems to give the sliciest damn about it.
A plague that doesn't say its name yet
" I had my first issues with my saucisson habit when I was about 18 years old. Enjoying a night with friends, we just had bought a stick of saucisson with provencal herbs. We sliced it on a tiny wooden board and ate it with French wine. As slices were disappearing in front of my eyes, I felt suddendly overwhelmed by deep insecurity: I had to had them ALL for myself, whether I should look like a selfish prick or not. While nobody was paying attention, I took the rest of the saucisson and isolate myself in the my room. I was about to become a solitary flarhead."
A peculiar incident that just announced the downfall to come. Being a saucisson-addict is a psychic and social deviance who push its victims to live apart from the normal world. " I use to have a roommate who was buying saucisson for social occasion and I use to eat all of it before he even couldn't start to think about it. I would wake up at three AM to simply devour his saucisson without asking for permission. We had a strong argument and he threw me out of the house shortly after.
Like every addiction, the price to pay is also pecuniary. Thus certain type of flard hardly reach two euros ( polish sausage that cannot even compete with a low grade french saucisson) some of them can culminate as high as five euros the 200 grams, while other can reach 266 euros a kilo.
If Mathieu can feel happy with low grade polish gear, it's mainly because he ran short of money, his addiction costing approximately 20 euros a day. He wants to be clean once for all and his first step in this purpose was to immigrate in a country not well know for its gastronomy: "I went cold turkey in Ireland for three months, but I had a severe withdrawal that made go back into the stuff."
A scientific community divided between doubt and happy hour
" Addiction to saucisson cannot be easily quantified", tells us Gonzague de Saint Doux, intern at the Salpêtre Hospital in Bayonne." Normal people would use it safely, gathered in living rooms, accompanied by cheese and a significant amount of french wine, talking about the government and the never ending rise of the price of gasoline. If someone comes to a solitary consumption of the product on a regular basis, mechanism such as sleeping a lot, having odorant burps and spots on the face will occur; and there's no going back.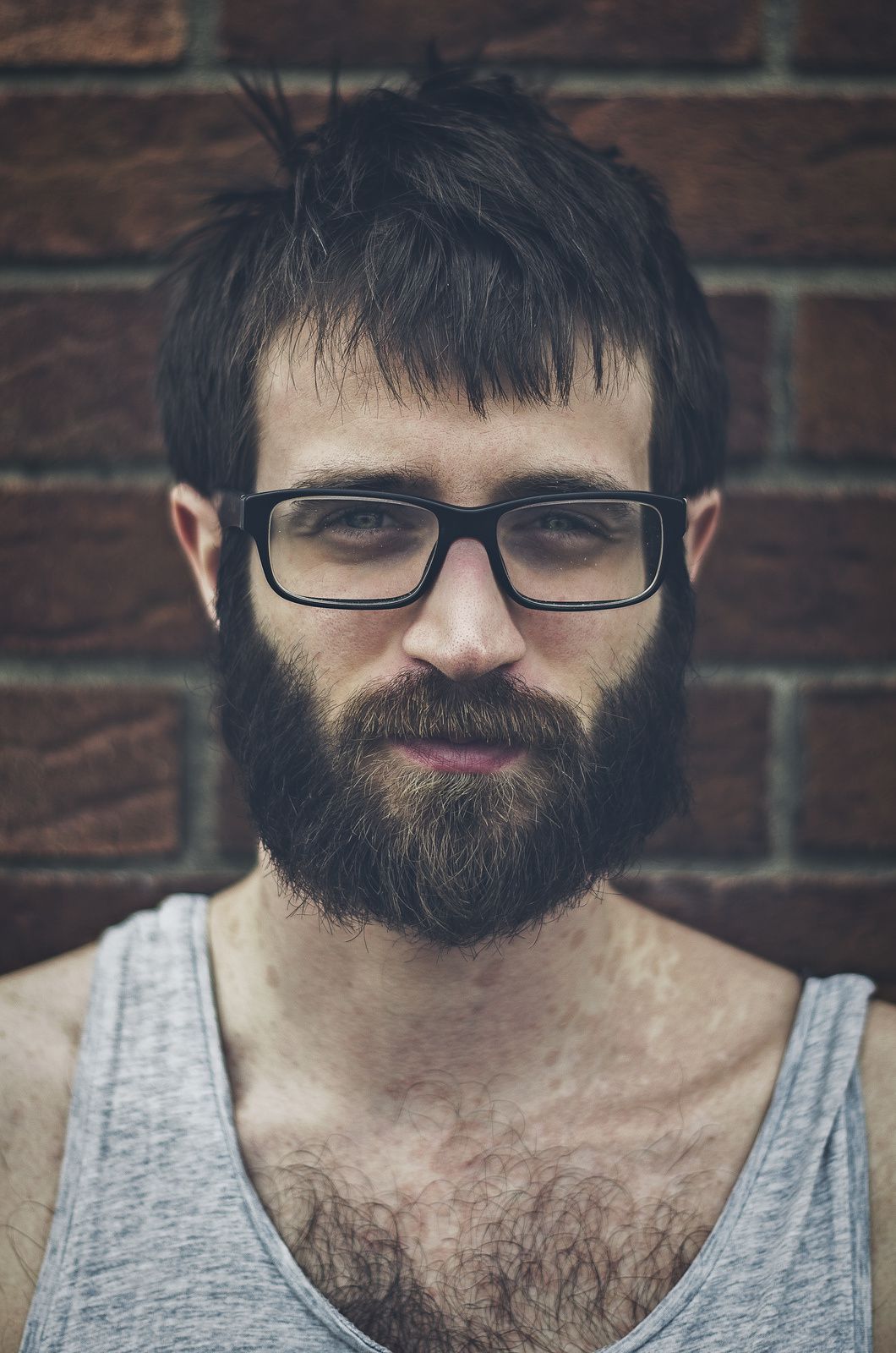 Mathieu, flarhead since his teenage years
Dr Saint Doux explains further: " Saucisson has the same potency as any opiate on the market: ingestion will raise the amount of serotonin in the patient's brains, leading to some euphorical state (the initial kick). The flarhead will have to reproduce this short sensation as many time as possible. Studies have shown that 3 kg of saucisson a day can be considered a lethal dose, in addition of being slightly heavy and disgusting."
To this day, french health authorities are clearly turning a deaf ear on that issue as France only can claims one detox center based in Joui Sur Yvette (95) which give access to care for a happy few. Considering the lack of subventions, there is just a little that people can do to eradicate this infamous trend.
After seven years of an uphill battle to get his normal life back, Mathieu can only see his future with a wooden board, a knife and a meat stick in his hands. "Some days I feel so strung out on saucisson that I won't even take time to cut slices, or even pull the chemical skin out."

But everyday on his life, he will continue to get his kick at some gloomy petrol station, whether it rains or shines. For one last slice, for one last bite.